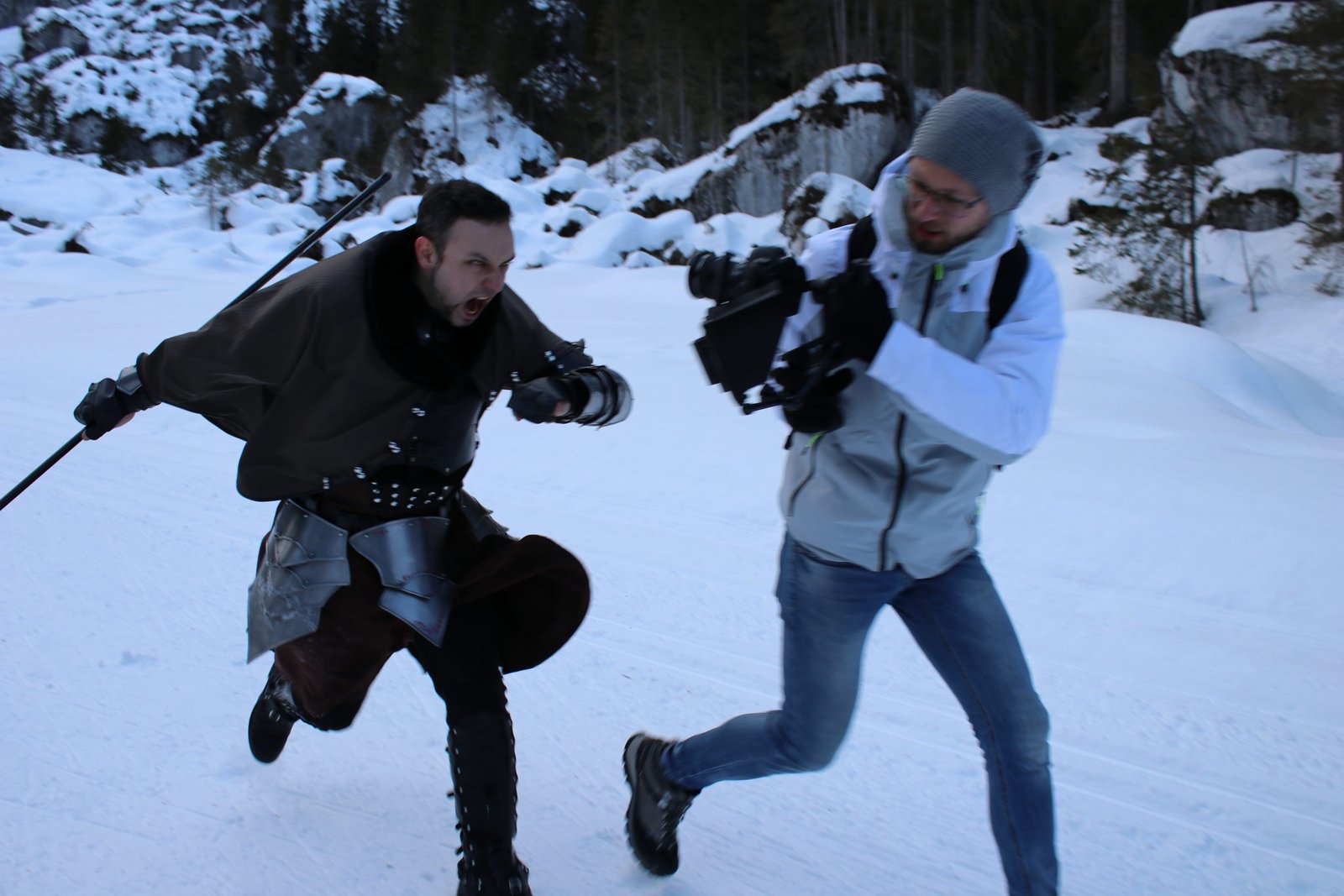 The idea was born five years ago. Videomaker Alberto Chinellato, a fan of mountains and "The Lord of the Rings," begins pre-visualizing fantasy-themed scenes, jokes, and shots in the Venetian mountains he loves so much. It took him five years before he put all the pieces of the puzzle in place and began, in the footsteps of other successful British fan films such as "The Hunt for Gollum" and "The Born of Hope," pre-production work. No profit motive, just a lot of passion and dedication to pay tribute to a world that has always given the guys in the crew so much in terms of excitement.
The mountains of Veneto, and in particular the views of Passo San Pellegrino, Caviola and Falcade (BL) were the first source of inspiration for the crew, who discovered an all-Italian Middle Earth among these mountains. The forests of Cansiglio, then, along with many other locations in the Veneto represent real fan-film characters, enhanced by the photography of Gabriele Lanzo, the film's official director of photography.
"They are not always easily accessible places, but these locations are worth the effort, returning unrepeatable images for our history." cit. Alberto Chinellato
"We want to give due prominence to these beautiful mountains, not just the setting and backdrop of a wonderful story like that of "Strider's Tale," but true protagonists of a journey among breathtaking landscapes.
Costumes and makeup of the fan film are followed directly by female professionals who have already worked in the world of theater or film. Since it is a costume fan film, thanks in part to crowdfunding, we are counting on being able to have the quality necessary to that required by a setting such as this. Wigs, clothes, weapons and props are all taken care of by the fan-film crew, with an ever-expanding staff of fans who lend themselves without compensation united by a common passion. The film's special effects will also be a feature, between reconstructed buildings and computer graphics developed especially for this project.
CROWDFUNDING
Do you want to provide practical help to the project? The crowdfunding project was created for the purpose of financing the fan film, with different levels of "packages" ranging from an appearance in the credits to the chance to participate in a day of filming!
The fate of Strider's Tale also depends on you!
The fires are lit, and you can choose to respond as you wish to this call. We will need the help of all of Middle Earth. You can support us by applying as an actor, extra, or "behind-the-scenes" helper.